Baroque and Rococo
Baroque and Rococo 1575-1770

First, the Baroque fashion was determined by the clothing styles of the rich Flemish bourgeoisie. The lines were no longer straight but curved and voluptuous swelling. Large lace collar and wide lace cuffs were characteristic. Even the soldiers were adorned with lace.

Later developed the baroque fashion at the court of Louis XIV, pompous, Paris was really a fashion center. A new and important element was the wig, the typical symbol of the aristocracy. This culminated in the Baroque Rococo, which is also known in some places as late Baroque.

Here is a rococo gown with moderate hip width:

As Base serves the "Poschen," a kind of hoop skirt, which consists of two baskets, which are bound together in the middle. In these baskets can be placed all sorts of things. So there was then the famous "Pompadour-sacs" not yet!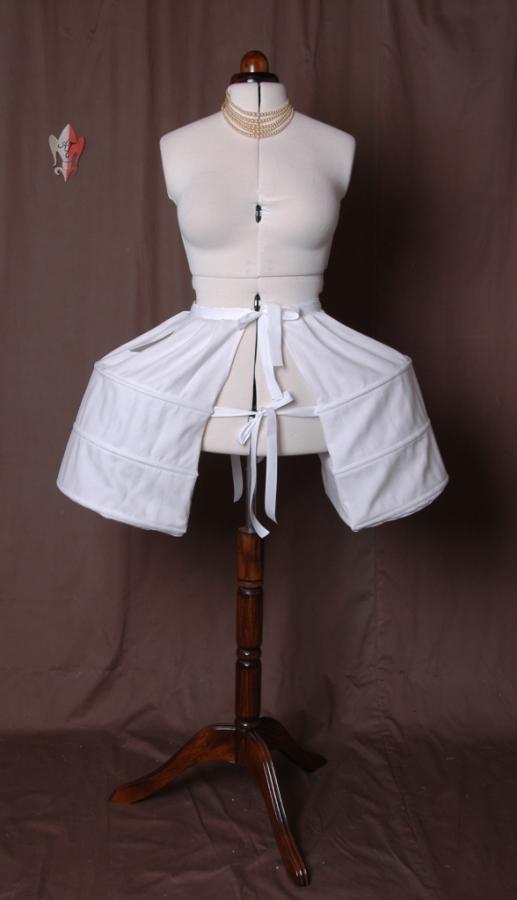 Poschen (pouches)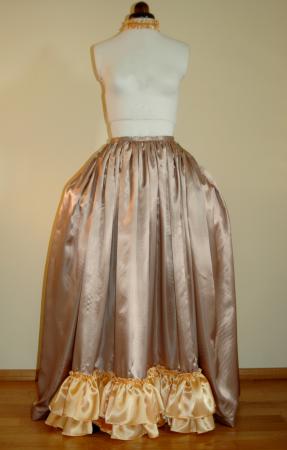 Jupe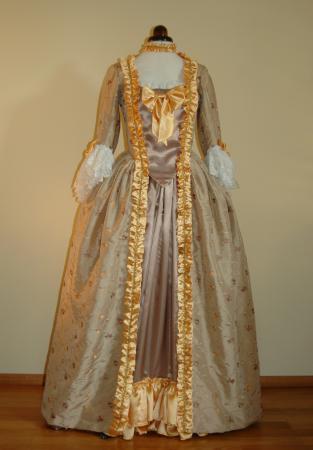 The entire rococo dress - the robe l'anglaise.
| | | |
| --- | --- | --- |
|  |  | |
The Lord wore culottes, waistcoat and jacket, called Justeaucorps.
I